Donations, large or small, regular or one-off, are always welcomed by the Society.
The easiest way to make a donation is online via the Society's CAF donation portal.
"Make a Donation" – Button to CAF donation website.
Other ways to make a donation.
You can also make a donation to the Society by:
Sending us a cheque made payable to "RSSWS". Please see here for our address.
Making a single payment or setting up a standing order through your bank. Please contact us through our "Contact Us" for our bank details.
Making a gifting of Shares, Securities or other forms of property. You may be able to obtain Income Tax and / or Capital Gains Tax relief and please contact the Chief Executive through our "Contact Us" for details and assistance.
Please remember Gift Aid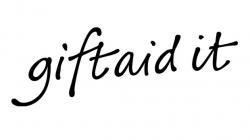 However you choose to make a donation, if you are a UK taxpayer, please remember to Gift Aid your donation. This allows the Society to reclaim an additional 25p from the Government for every £1 you donate at no extra cost to you.
If you donate online, you can complete the Gift Aid declaration in one straightforward process.
If you make a donation in some other way, please download and complete the Gift Aid Declaration below, and post this back to us when you make your donation.
RSSWS Gift Aid Declaration
Please contact us if you would like us to post you a copy of the Gift Aid Declaration.